Mosquito & Tick Control
Maine Pest Solutions uses a reduction treatment service to manage pesky mosquitos and ticks. We use powered mist blowers to get material deep into dense vegetation and accumulated leaf litter. This is where ticks and mosquitoes harbor.
We can do a single treatment or treat your property for the entire season. We do not force our clients to sign up for a whole season of treatments. We will customize a service frequency that meets your needs.
Ticks
Ticks will be seldom found on a well-maintained lawn due to the lack of moisture. They prefer shaded areas, moisture, dense vegetation, and areas where leaf litter accumulates. It's this type of area we focus on when performing tick reduction treatment. This reduces the amount of material applied to areas your family and pets frequent.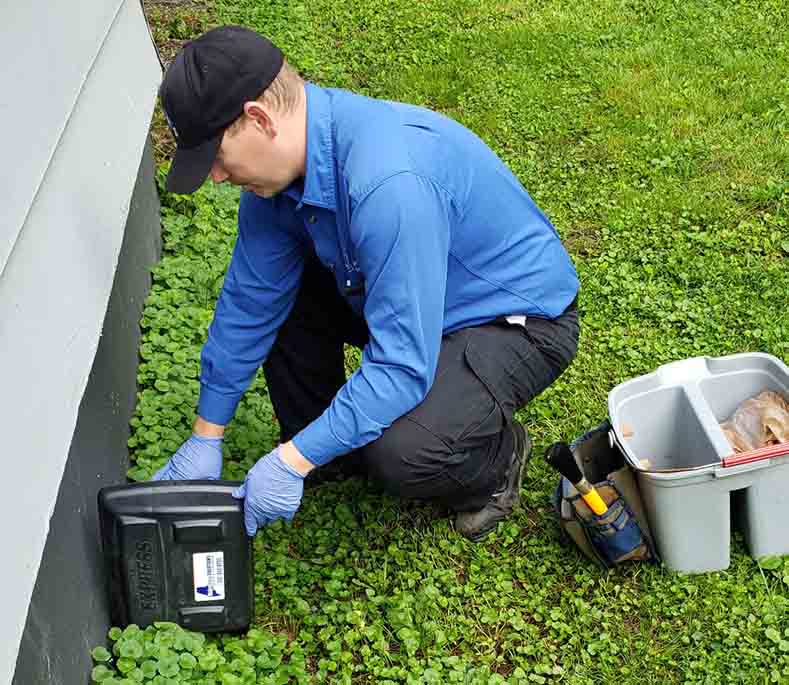 Tips To Prevent Tick Bites
Know where ticks live.
Treat clothing and gear with products containing 0.5% permethrin.
Use EPA registered insect repellents.
Check your clothing for ticks.
Inspect animals entering your home.
Shower after being outdoors.
Check your body for ticks.
Mosquitoes
Nobody likes pesky mosquitoes. As if you need more reasons to dislike them, they carry blood-borne diseases like eastern equine encephalitis, malaria, West Nile, zika, and more. Keep mosquitos away from your home or business with our treatment program.
We treat the underside of vegetation and foliage where mosquitoes roost in the heat of the day. We will customize a treatment program to fit your property and pest threshold. We can also identify where on your property mosquitoes may be breeding. For the best results, we recommend treating monthly for mosquitoes.
Customized Pest Control Plans
Maine Pest Solutions offers a range of unique pest control plans suited for various pest situations. We evaluate your pest concerns and customize a service schedule to fit your needs. Every building and client has different needs. We do our best to ensure our service frequency keeps pest activity to a minimum.
We Treat Your Property Like Our Own
Our friendly, knowledgeable staff strives to make you feel comfortable with the work we do. We understand that we're in your home or business, so we treat your property as if it were our own. We work closely with you to ensure your property is pest-free.
We truly appreciate the opportunity to offer you our solutions. If you have any questions, please feel free to contact us. We will do our best to answer any of your questions or concerns.