Pest Control
At Maine Pest Solutions, we specialize in comprehensive pest control services. From insect control to rodent elimination, we protect your home or business from pesky, unwanted, often dangerous creatures. From Houlton to Kittery, Maine, we service residential and commercial clients with affordable pest treatment and elimination options.
Maine Pest Solutions offers a range of pest control plans suited for various pest situations. We evaluate your pest concerns and customize a service schedule to fit your needs. Contact us for a free estimate.
Commercial Pest Control
When you think about commercial buildings like schools, restaurants, and hospitals having a pest control problem, it doesn't leave a good feeling in your stomach. That's why we are extremely diligent when servicing commercial clients. We know a healthy, pest-free environment is good for business.
Our professional staff and unique service plans provide total pest control coverage for your facility. All customers get the same quality of service, from businesses with high pest pressure to businesses with low pest pressure. Maine Pest Solutions provides quality pest control services at a competitive price.
Plus, we're proactive! We treat your facility's exterior for common pests like rodents, flies, ants, mice, and stinging insects before they arrive. We also offer solutions for your interior as well.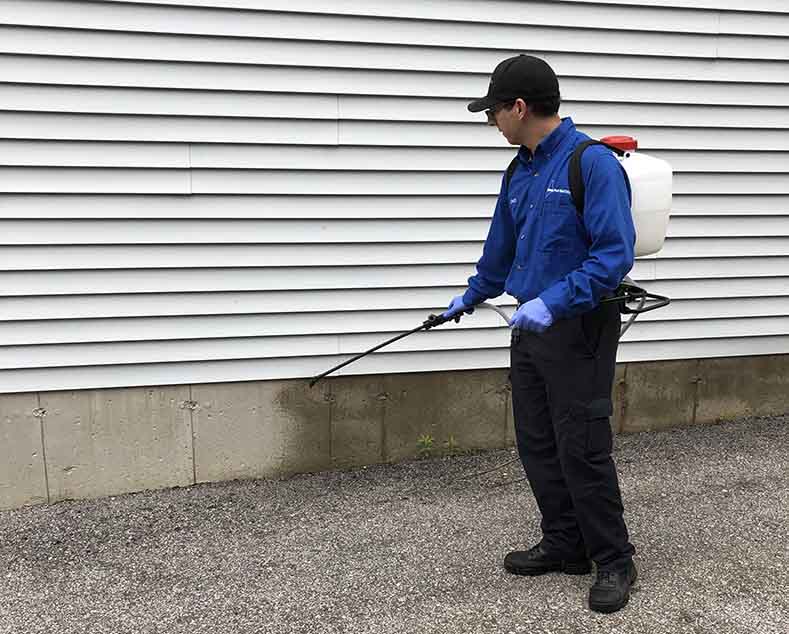 Residential Pest Control
Maine Pest Solutions believes you should only have pest services in your home when you need them. This means we can create a pest control plan for your home, ranging from a one-time treatment to a quarterly plan. You only pay when we do the service.
Different pests require different services. Every home or building won't necessarily have the same pest pressure, structural, and sanitation conditions. That's why we customize programs to fit our clients' needs.
We guarantee our work to be effective. We want our clients to feel comfortable with the amount and frequency of services. We do not force all of our clients into one size fits all service programs like bigger companies will!
Our Pest Control Plans
Maine Pest Solutions offers a range of unique pest control plans for a variety of situations. Contact us for a free estimate. We'll evaluate your unique pest situation. Then, we suggest the best plan for you.