Pest Control
At Maine Pest Solutions, we specialize in comprehensive pest control services. From insect control to rodent elimination, we protect your home or business from pesky, unwanted, often dangerous creatures. We service residential and commercial clients with affordable pest treatment and elimination options. Maine Pest Solutions offers a range of pest control plans suited for various pest situations. We evaluate your pest concerns and customize a service schedule to fit your needs. Contact us for a
free estimate.
Commercial Pest Control
When you think about commercial buildings like schools, restaurants, and hospitals having a pest control problem, it doesn't leave a good feeling in your stomach. That's why we are extremely diligent when servicing commercial clients. We know a healthy, pest-free environment is good for business. Our professional staff and unique service plans provide total pest control coverage for your facility. All customers get the same quality of service, from businesses with high pest pressure to businesses with low pest pressure. Maine Pest Solutions provides quality pest control services at a competitive price. Plus, we're proactive! We treat your facility's exterior for common pests like rodents, flies, ants, mice, and stinging insects before they arrive. We also offer solutions for your interior as well.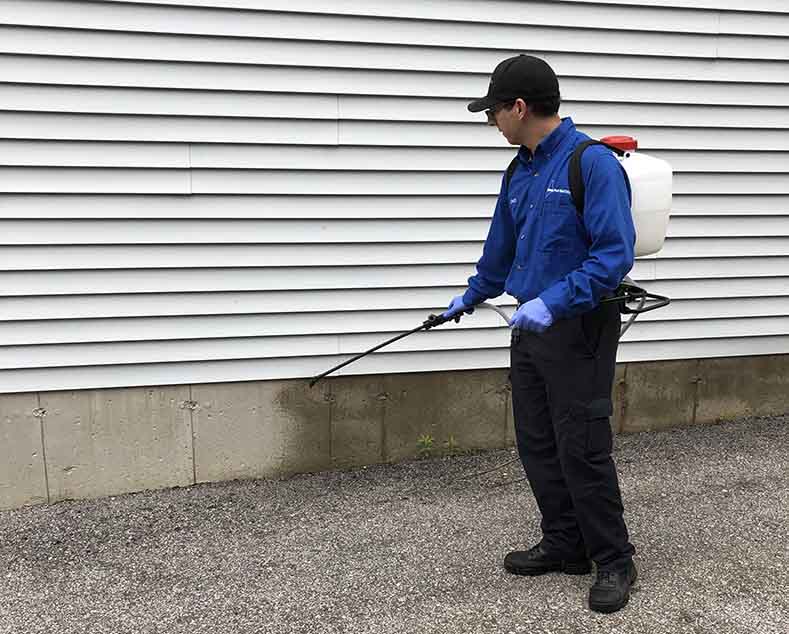 Residential Pest Control
Maine Pest Solutions believes you should only have pest services in your home when you need them. This means we can create a pest control plan for your home, ranging from a one-time treatment to a quarterly plan. You only pay when we do the service. Different pests require different services. Every home or building won't necessarily have the same pest pressure, structural, and sanitation conditions. That's why we customize programs to fit our clients' needs.
We guarantee our work to be effective. We want our clients to feel comfortable with the amount and frequency of services. We do not force all of our clients into one size fits all service programs like bigger companies will!
Insect Prevention & Elimination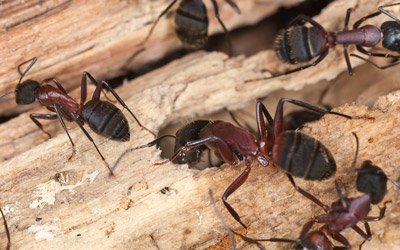 We offer services to address common Maine insects such as ants, spiders, hornets, wasps, boxelder bugs, lady bugs and earwigs. If you're seeing ants around the outside of your home and want to prevent them from getting in, we offer an ant prevention treatment for the exterior of your home. There are many different species of ants and some such as carpenter ants may look to establish a colony inside your home and potentially cause damage to the structure. We offer service to eliminate carpenter ant nests and other species of ants, even if they have already established a colony inside your home, as well as deter further entry.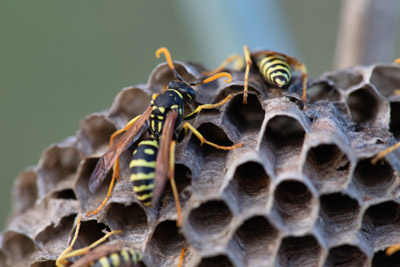 Stinging insects can also be an issue building nests from May through August. If you're looking to prevent nests being formed on your home, we offer both a spring and fall stinging insect prevention service. Active nests may be dangerous for a homeowner to tackle themselves without the appropriate equipment. Hornets are at times very aggressive and can attack for no reason. We are able to kill the active nest and we will remove the nest when possible. Let us handle the risky task and keep your family and pets safe. While on site for an active nest, we offer a service upgrade to treat all other common nesting areas on your home. This will prevent additional nests from being formed and greatly reduce the amount of stinging insects around your house.
Our Pest Control Plans
Maine Pest Solutions offers a range of unique pest control plans for a variety of situations. Contact us for a
free estimate
. We'll evaluate your unique pest situation. Then, we suggest the best plan for you.